A portion of tasty Kaiserschmarrn to go. Because of the Covid-19 regulations, the coffee houses in Vienna remained closed, but the best pastry you can enjoy as take away.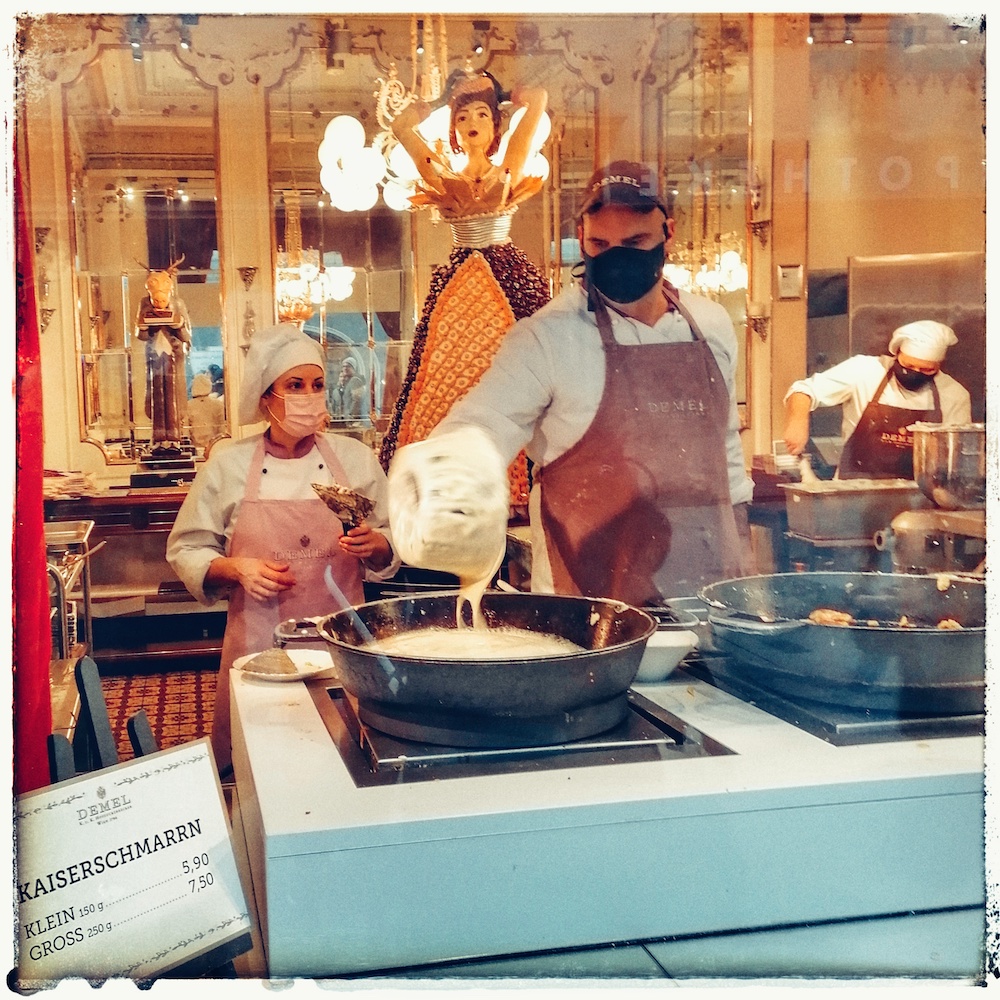 When you explore the city center and you are heading to the Imperial Palace Hofburg through Kohlmarkt, on your right side you will reach "The K. u. K. Hofzuckerbäckerei Demel".
Here, through the large shop window, you can watch the chefs preparing the Viennese pastry classic in real-time. They are real social media stars at the moment.
A portion of tasty Kaiserschmarrn. Since the coffee houses remained closed the best pastry to go you can get on this place. Kaiserschmarren (scrambled pancakes) is a light, caramelized pancake made from a sweet batter using flour, eggs, sugar, salt, and milk, baked in butter.
The small portion are 5.90 euros, the big one only 7.50 euros.
Feel like the Empress Sisi who was a regular customer at Demel. Enjoy your " to-go snack" at its finest. Bon Appetit!!!
Travel. Explore. Discover.