Placed in the unique Vienna Old City, on your way to its center in the narrow alleys you can discover the authentic Fenster Café. Their goal is to make every cup of coffee a particular taste experience.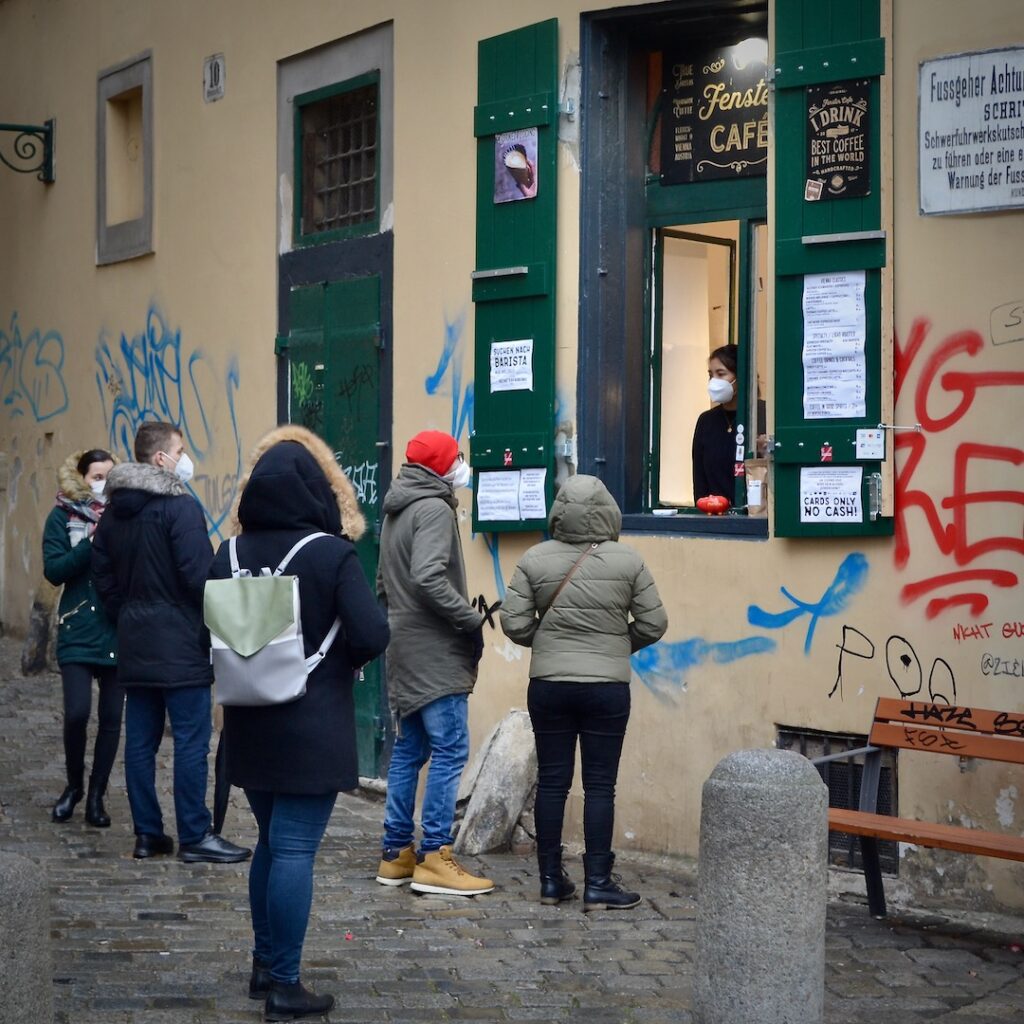 Our first stop during our explore tour of the unique Vienna Old City would be at Fenster Café (Window Café).
It's located near one of the oldest restaurants in Vienna, Griechenbeisl in the Griechengasse. The Café, during the lockdowns in Vienna, became a cult place where you can have a takeaway coffee. The coffee is served through a small window. The square is huge enough so you can enjoy it with your buddies.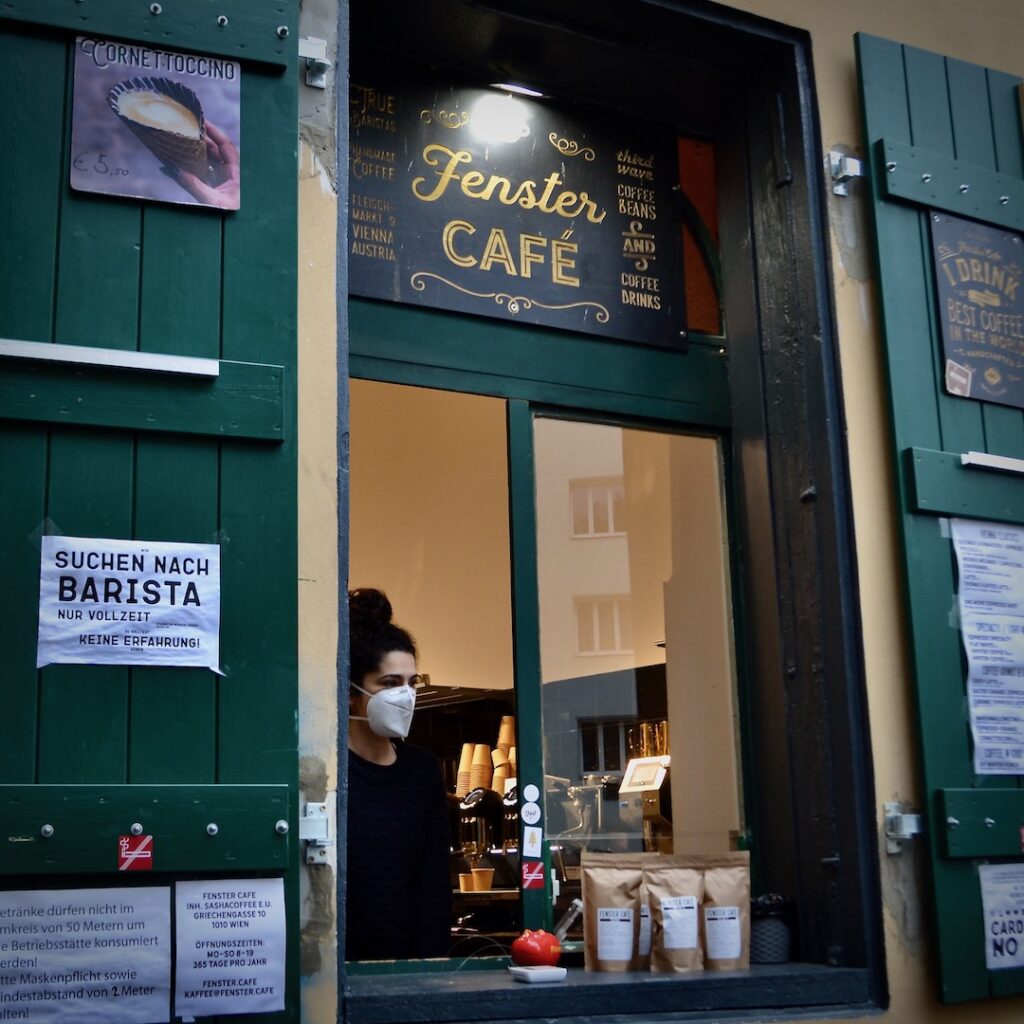 Take time for a coffee talk
The members of staff are always friendly and polite and are happy to take time for a talk about the coffee. Besides the espresso and Viennese mélange, they will serve you also other classic drinks. Of course, extraordinary specialties such as winter punch, espresso orange, or espresso tonic cannot be missed.
Their goal is to make every cup of coffee a unique taste experience. Nowadays, in the spotlight is Cornettoccino. The Cornettoccino is a coffee served in a wafer ice cream cone (covered with chocolate inside). You can get it for 5.50 EU.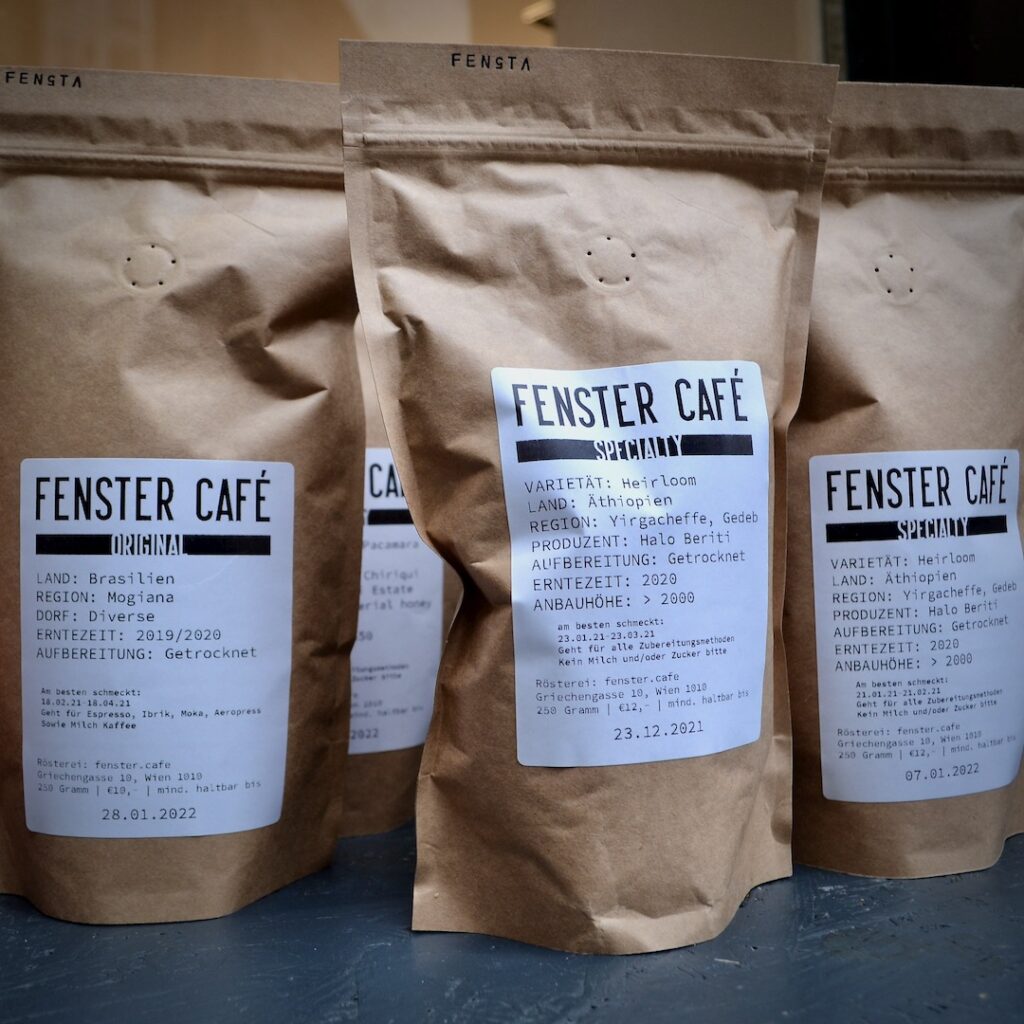 Nothing like nature
Do you care about nature? Then you are at the right place. Therefore, the coffee served here is mainly in special Green Box paper cups. These are organic, tasteless, odorless, and 100% recyclable. Cold drinks are served in plastic cups, which are also organic and 100% recyclable! For a small extra charge porcelain cups with the company logo are as well on available.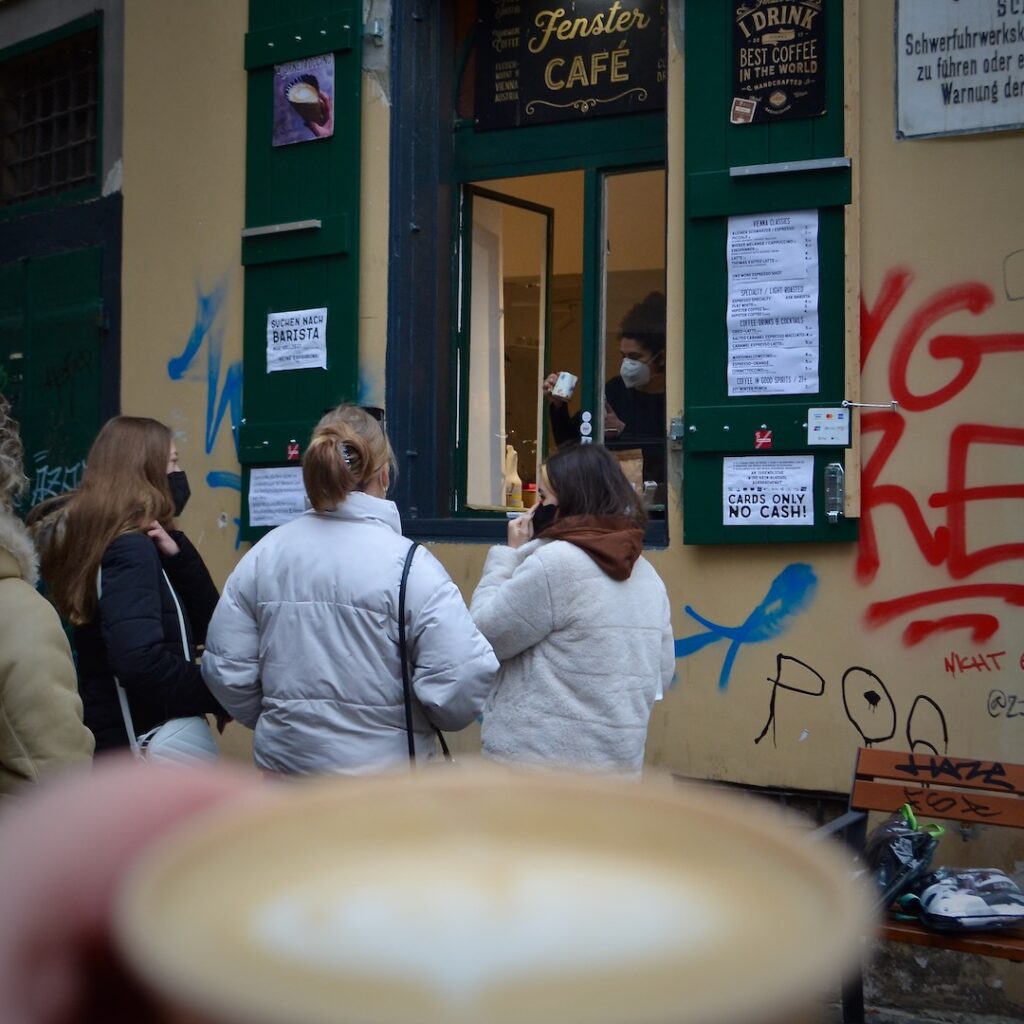 You like to discover new things. Experimenting and creating new recipes are also part of the daily routine.
Travel. Explore. Discover.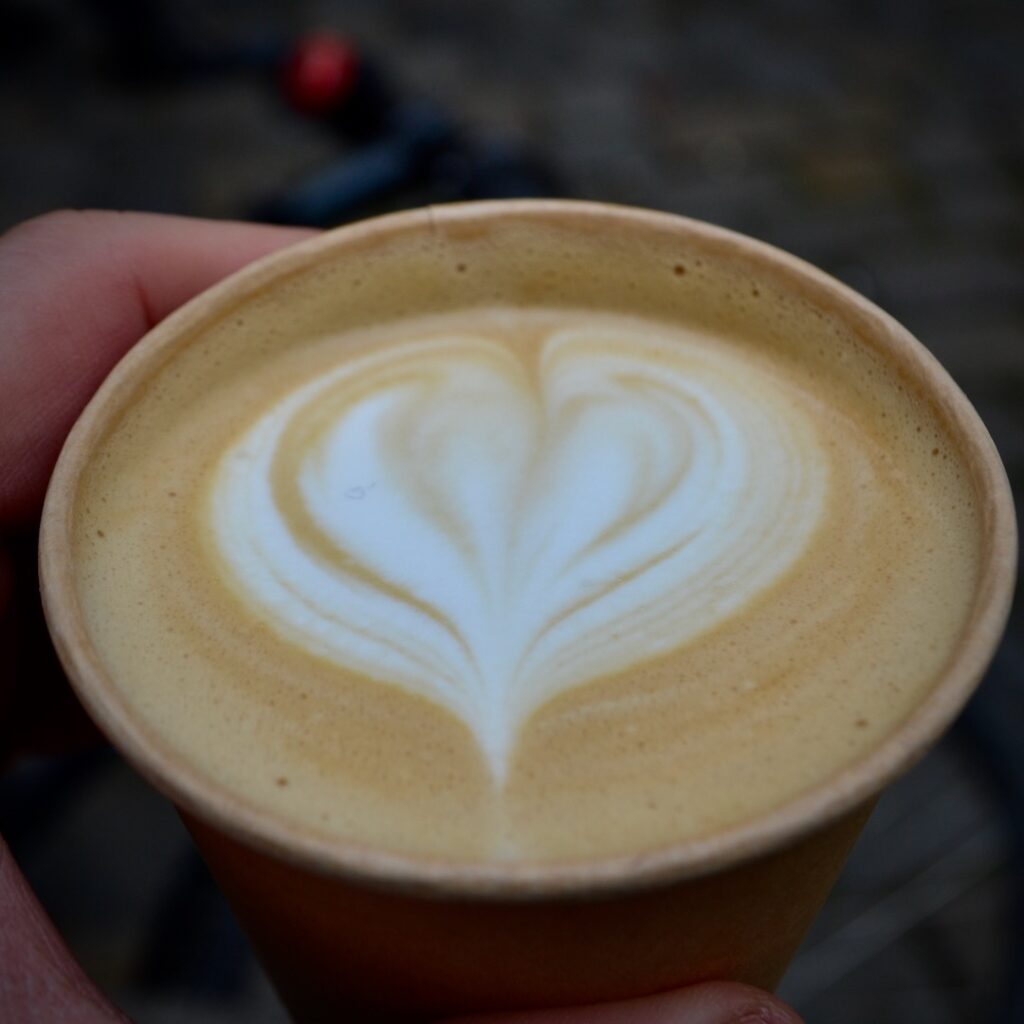 PS: Card payment only, no cash please!!