One of the biggest open-air festivals in Europe, Donauinselfest, goes on tour. Due to the Corona pandemic, Donauinselfest will be held from July 1 until September 20.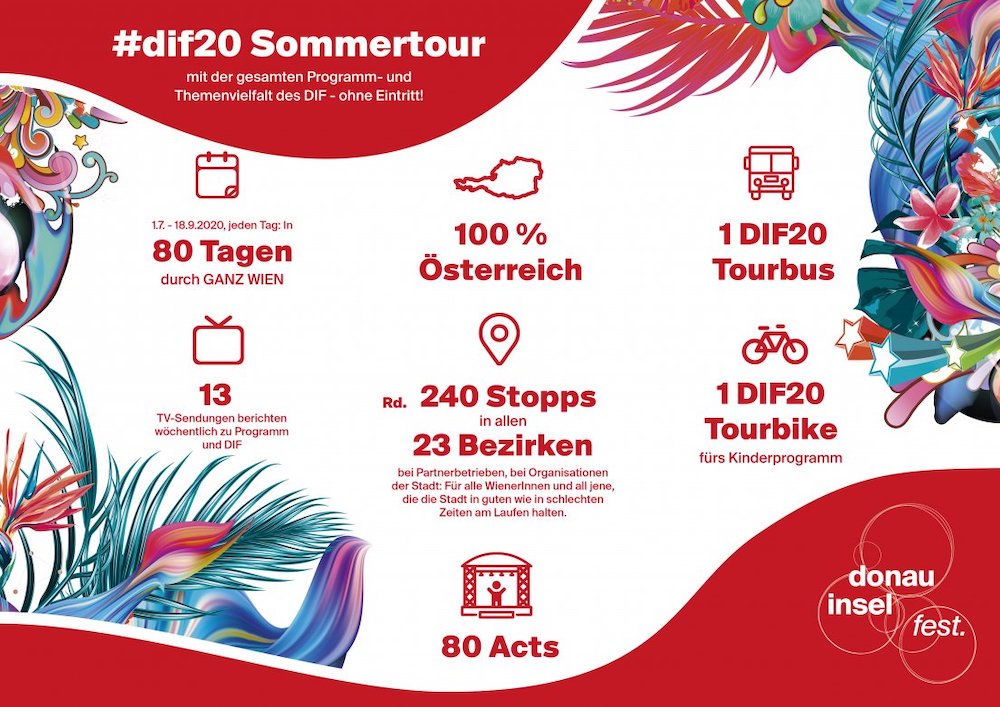 The journey is going to start on July 1. Around Vienna in 80 days, a mobile stage will be traveling, giving Austrian artists the chance to entertain the public in summer days.
At the same time, a #dif20 tour bike for children is touring the districts. In parks and pools, it will offer shows and join-in stations for the little Danube Island Festival fans.
The last weekend of the festival, 19-20 September, the "fest" is going to take place at its original location, the Danube Island.
There will be three different shows. Saturday evening (19.9.) will offer what the Danube Island Festival stands for a unique concert experience for all generations under the title "#dif20 The Show".
On Sunday morning (20.9.), there will be a "#dif20 Schlagergarten" with music from the genres Schlager and folk music, as usual from the DIF Schlager stage.
In the early evening of 20.9. the "#dif20 cabaret stage" is invited.
Due to the current situation, free access will not be possible. Therefore, counting cards for these three shows will be raffled off over the entire #dif20 summer tour.