Are you willing to take a walk into the future? Free your mind, hit a "read more" button, and join us on a utopian walking journey through Vienna in the year 2050. Together with the group of Instagrammers so-called igersvienna.com, I took an audio walk into the future.
Equipped with headphones and receivers we took the leap into the year 2050 and got a possible future of Vienna described. Lead by a voice, of course, that it was digital, what do you think it's 2050, ups 2020 yet.
Let's roll-on
One little step for you, but a big one for the world and here we are:  "Welcome in Vienna 2050"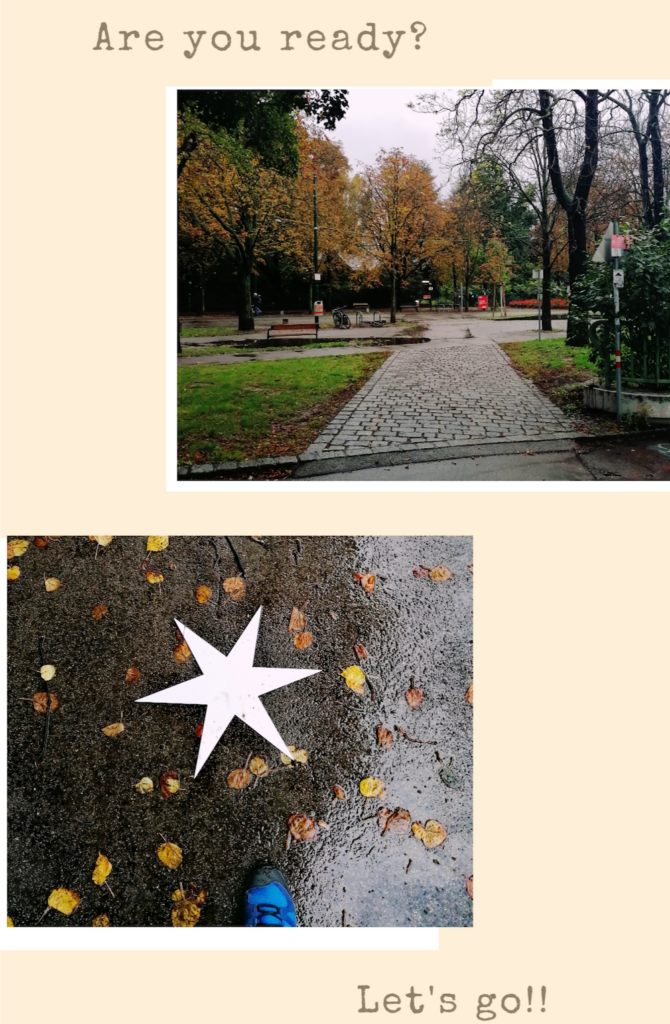 At the beginning of the 21st century, ten years on a roll Vienna was named as the most livable city in the world. Hello!!! In the world. In 2050 is almost the same thing, only "several" things are changed. E-cars are rolling through the city, petrol cars are used only at "Autodrom's" or in fun parks like Viennese Prater. Just to remind us how life was not so long time ago.
Life is green
After the crises caused by Covid-19 in 2020, many inhabitants left Vienna and decided to live beyond the capital in the small villages in Lower Austria or Burgenland.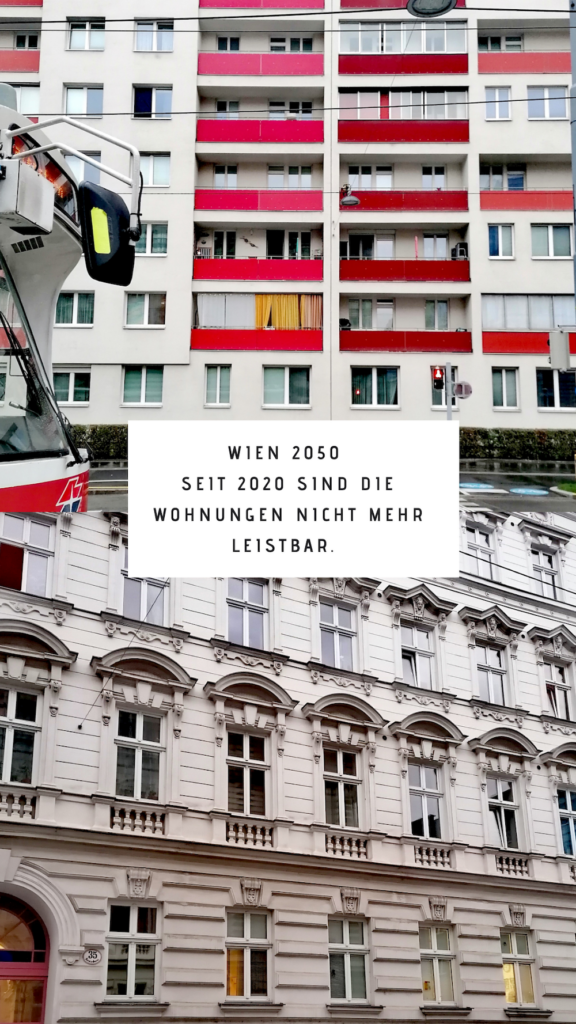 Thanks to the introduction of the home office job and increasing online jobs many people still work for the same companies.  Only, the company headquarters remained in the city. Therefore, the city is "green" up to 70%. Back there in 2020, Vienna was only 50% "green".  
The biggest vegetable factory is in the garden "Augarten". The so-called "Flakturm" build back in 1944 is now turned up into the factory.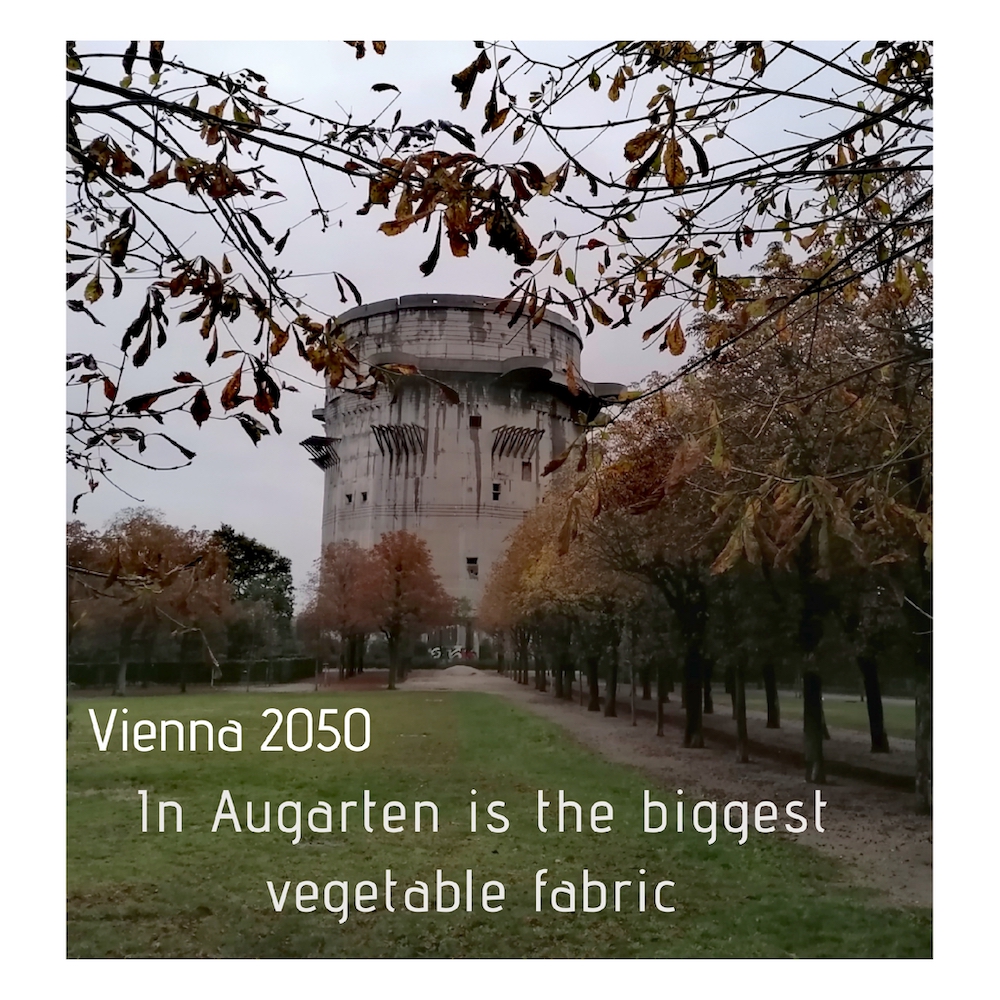 There no more shops, markets and city malls. Life goes online. For everything you need there is APP, you're just one click away. There aren't tourists in the city, but the agencies have plenty to do. People are traveling virtual, you can visit New York, Dubai, Moscow in one day.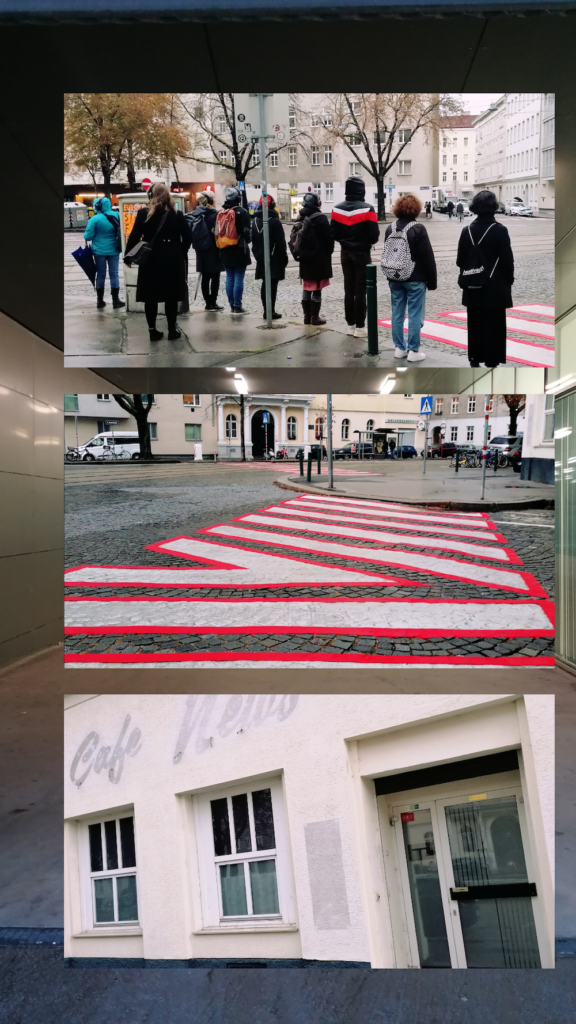 After so many years of waiting, finally, public transport is free. Big players on the market like Amazon, Google, etc are using "E-Trains" for delivery.
The yourney "Audio walk into the future" presented by Wuk and Theaternyx started at the planetarium in Vienna's Prater and ended at the roof of the Wuk.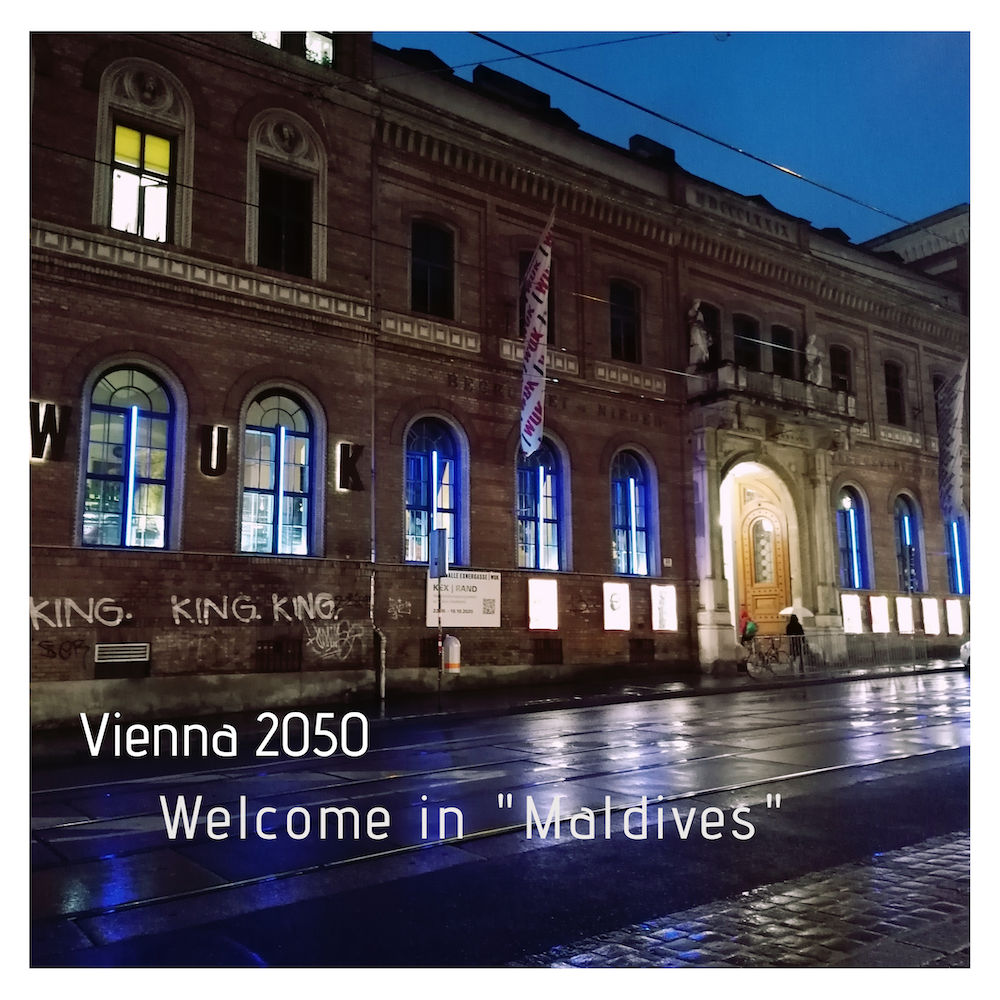 Nowadays it's an enclave of the Maldives, as they have become uninhabitable due to the rising sea level.
It's "Walking through Vienna in the year 2050" just utopia or not. What do you think? Well, see You all in 2050.